Total War Battles Kingdom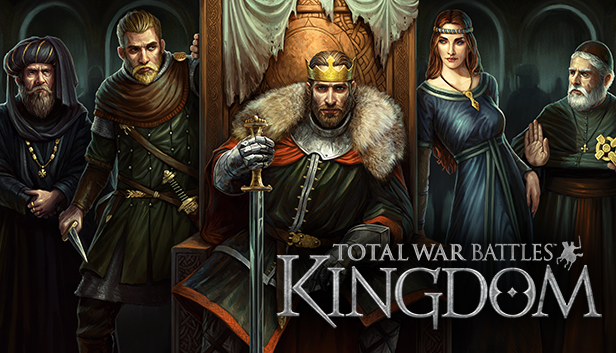 CONQUEST, BETRAYAL AND WARFARE TO GO
TOTAL WAR BATTLES™: KINGDOM ANNOUNCED FOR PC, MAC AND TABLETS
TOTAL WAR BATTLES™: KINGDOM OPEN BETA FOR PC AVAILABLE NOW
Total War Battles: KINGDOM, a challenging new free-to-play, persistent-world strategy game hits Open PC Beta today and is available to download from Steam and play now: https://store.steampowered.com/app/300080/
Set during the chaotic turn of the 10th Century; the world starts to emerge from the Dark Ages divided and at war. Combining intense battles with army management, kingdom building and devious social plotting offering rich, bite-sized Total War experiences.
Players will find themselves needing to rebuild a crumbled empire. Through managing the needs of their own fiefdom, players marshal formidable armies with which to duel against neighbouring kingdoms.
Intended to be the perfect slice of Total War gaming on the go, Total War Battles: KINGDOM has been in a limited closed beta since announce last year and today goes into a wider Open Beta on PC. This Open Beta signals the start of the public releases for Total War Battles: KINGDOM, with Mac and tablet versions coming later this year. With one persistent world, players will be able to continue their campaign across multiple devices, at home, work or out and about.
For further information visit www.totalwar.com/kingdom
VIDEOS
Total War Battles: Kingdom - Announcement Trailer
Total War Battles: Kingdom - Open Beta Trailer
Developers Blog
Interview with the Game Director
Dev Blog 5 - Shaping The Realm
FAQ
You can find our FAQ here.
You can find our Beta Version 0.3 Update FAQ here.
You can find the list of regions in which KINGDOM is available here.
PATCH NOTES
Total War Battles Kingdom Version 1.2 - 30/06/2016
Total War Battles Kingdom Version 1.1 - 28/04/2016
Total War Battles Kingdom Version 1.0 - 09/02/2016
Total War Battles Kingdom Beta Version 0.4 - 04/12/2015
Total War Battles Kingdom Beta Version 0.3 - 29/07/2015
Total War Battles Kingdom Beta Version 0.2 - 16/06/2015
Screenshots
Battle
Realm