Anteans (TWA faction)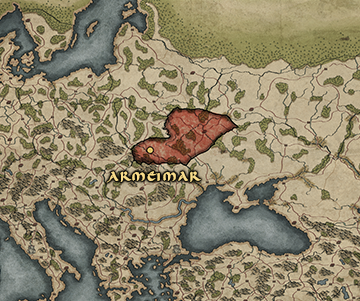 Often considered to be an off-shoot of the Venedians, the Anteans have nevertheless fought with savage fury, forging both independence and an identity of their own. Ironically, they were saved from Gothic subjugation by the advancing Huns, who forced the Goths westward before they were able to establish total dominance over the Slavs. The dawning of the 5th century CE promises nothing but further chaos; the Huns continue to maraud whilst the Roman Empire braces against them, desperately hoping to hold back the tide any way they can. Amidst this, the Anteans stand firm, determined to prove themselves strong, to emerge a unified Slavic power!
With a starting position adjacent to the Huns, the Roxolanians and the Quadians, Antean campaigns offer a significant challenge from the word go. Their faction trait also means that they must be mindful of battle terrain, and choose their engagements accordingly. As a result, Antean campaigns are rated Very Hard!
Effects
Faction trait: Liberty for Wolves
+20 morale, melee attack, melee defence, melee damage when fighting in forests
+20 morale, melee attack, melee defence, melee damage when fighting river battles
-10 morale, melee attack, melee defence, melee damage when fighting in grassland/open fields
Return to the Factions in Total War: Attila page
Return to the Slavic Nations Culture Pack page