Total War: Rome II - Historical Battle of Pydna
New Historical Battle – Battle of Pydna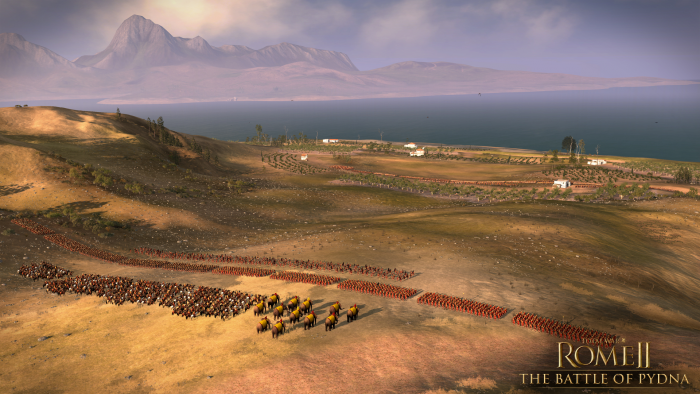 Marking the release of the 1st Total War novel in paperback, which also includes a sequence featuring this pivotal battle, players can now test their generalship in the highly challenging Battle of Pydna historical scenario.
An important stride forward on the road to Rome becoming the dominant regional power; Macedon received a blow it couldn't recover from, but how will your battle fair? This scenario has been designed as a demanding test for experienced Total War players.
More information on 'Destroy Carthage' by Times Bestselling author David Gibbons can be found here: www.totalwarbooks.com. Read the first chapter now at www.totalwar.com.
Let's Play
Discover the historical battle of Pydna in legendary difficulty with Sam.