Total War: ROME II Collector's Edition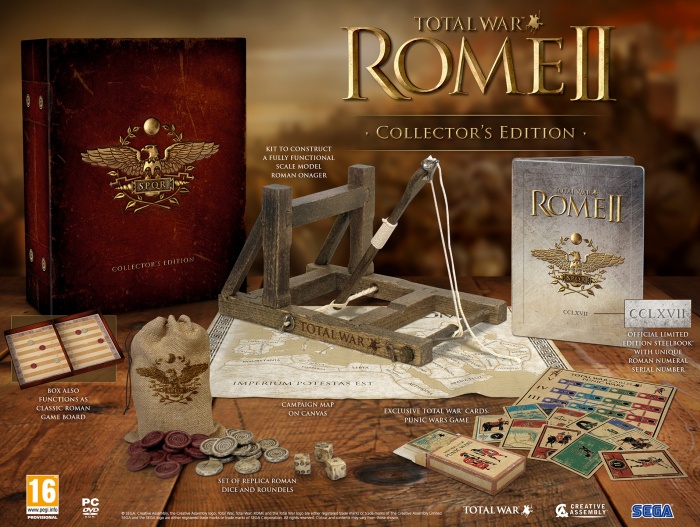 The Total War™: ROME II Collector's Edition will be produced in a single, extremely limited run; only 22,000 individually numbered copies will be manufactured.
The CE contains a wealth of bespoke, Roman-themed games and items, bound in a leather-effect presentation box, complete with gold logo and magnetic closure; including:

A remarkable way to mark over 10 years of Total War games and Creative Assembly's 25th Anniversary, the Total War™: ROME II Collector's Edition is only available through selected retailers.
We will endevor to keep this page up to date with availbility listed, but please bear in mind we will only be doing a single run of these and once they are sold out we will not be making anymore.

Head to the Pre-orders page for more infomation on the Greek States & where to get a standard copy.
Total War Cards: Punic Wars