Shogun 2 Gold - All Units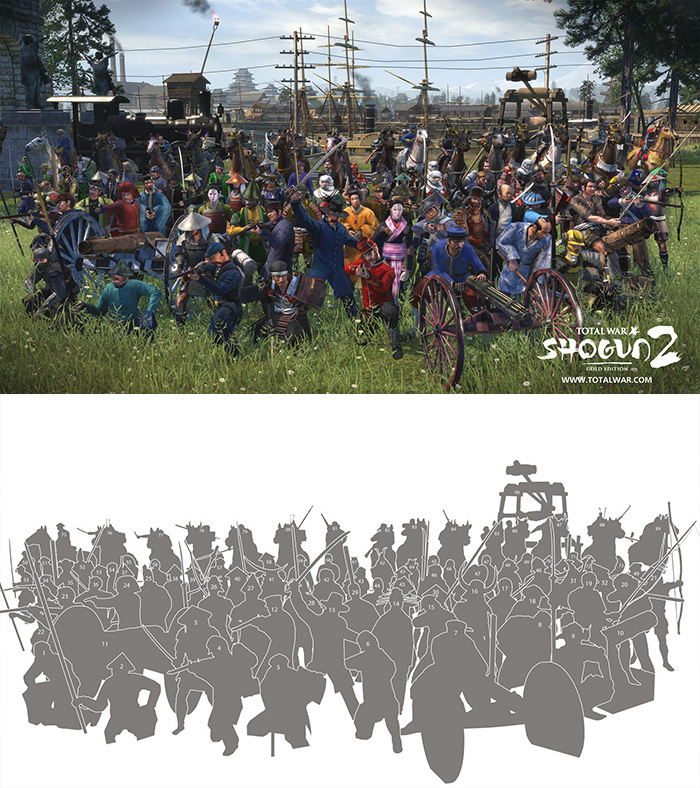 Please click on the above image to view the high resolution version.
How well do you know your units? To celebrate the launch of SHOGUN 2: Gold Edition, we've put together an image with a whole load of the units available in Shogun 2, Rise of the Samurai and Fall of the Samurai in one place.
Count the many units and agent types crammed into this image – can you name them one by one? If so, drop us an email on RallyPoint@Creative-Assembly.com. Those who succeed in this epic task will make it to the WALL OF HEROES in community show Rally Point: a brand new wall, filled with real-life Total War community heroes.
We'll be impressed if anyone manages it. Good luck to everyone!