Fifth Day of Festag
On the fifth day of Festag...
..we have a wallpaper to give you!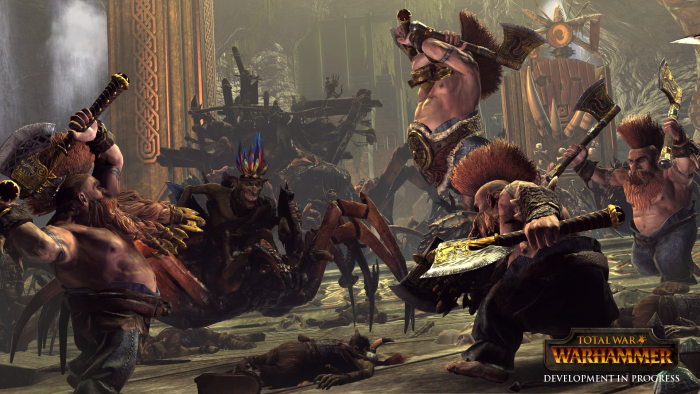 Time to get some Dwarf action! This large image is perfect to be used as your desktop wallpaper, and shows Dwarf slayers attacking a forest goblin spider rider. Click on the image for the fullsized version.