Danes (TWA faction)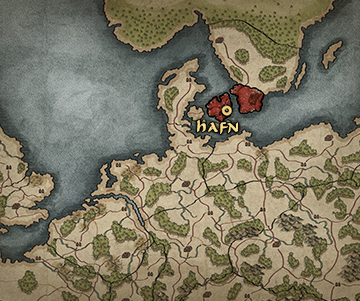 "The Danes, or Dani, have achieved that rarest of marriages: barbarian vigour coupled with civilised sophistication."

As the most southerly of the Norse kingdoms, they came into contact with the southern European peoples early on, treating them with an uncharacteristic openness.
After this, many left their lands to seek their fortunes elsewhere, returning with more than just gold. One recognised the potential of the Roman alphabet, adopting it to suit his native tongue and the writing materials available in the north. This led to the creation of the first runic alphabet, which rapidly spread across northern Europe, greatly enhancing the Nordic peoples' culture and trade, resulting in the creation of objects combining both exotic resources and traditional Nordic styles.
However, neither wealth nor culture has dampened the Dani's desire for conquest. Many northern tribes plunder foreign shores yet neglect their own; not so the Dani. Poised to take advantage of the ensuing upheaval, they strive to forge a grand Nordic empire to outlast that of Rome!
Born to raiding like the other Norse tribes, The Danes know full well how to draw profit from destruction. Born to the sea, they can navigate the roughest waters safely, and seasickness is viewed as a weakness of lesser men.