Empires of Sand Update (TWA)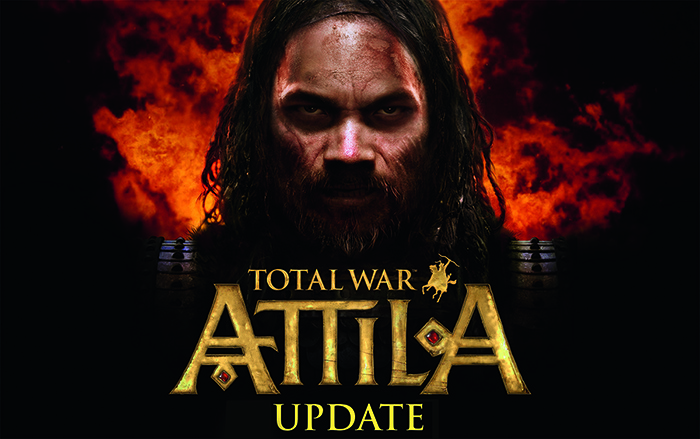 We have sent out an update for Total War: Attila - Empires of Sand Culture Pack which is available now!
Full update notes
Please find the Patch Notes below:
Graphical distortions will no longer appear in the lighting effect which displays when settlements, armies, navies or agents are selected on the Campaign map.
The game will no longer crash on Campaign of Custom Battle modes for Mac users unless "Anti-Aliasing" setting was set to anything but "off". Anti-Aliasing should once again work correctly.
Dark shapes / decals will no longer appear on the terrain during battles for PC users when "Max Performance" graphics settings were selected. These dark shapes / decals should no longer appear on any graphics settings.
Fixed instances where the family tree would cause the game to "silently crash" when accessing the Faction tab.
HDR will no longer cover the battlefield in black when increasing the terrain graphics settings during a battle for players with AMD cards.
The map on the Multiplayer Campaign lobby will now display correctly (not white / blank) for players who do not own the Longbeards Culture Pack DLC.
Event messages should now appear in The Last Roman Campaign, when political actions occur.
Legacy technologies are now correctly disabled when the player unlocks specific religious technologies as the East Roman Empire (e.g. "Imperial Church" disabled "Moulded Architecture")
Added a victory movie to the end of Empires of Sands faction campaigns
Religious missions in Empires of Sand campaigns now fail correctly, when the player performs actions which they were told not to do as part of the mission.
The Encyclopaedia will no longer load a blank page when right-clicking on agents on the Campaign map.
Added a missing building icon in the Religious building chains for the Lakhmids, Himyar and Aksum faction (part of Empires of Sand Culture Pack DLC)