Empire Legendary Lords Skill Posters
Emperor Karl Franz
A man of astounding military prowess, as gifted a warrior and commander as he is a statesman. That man is Karl Franz; Prince of Altdorf, Elector Count of Reikland and Emperor. Between his Deadly Onslaught, Deathclaw and the fact that he is, at heart, a Leader of Men, his skills could help him restore stability and hope to mankind...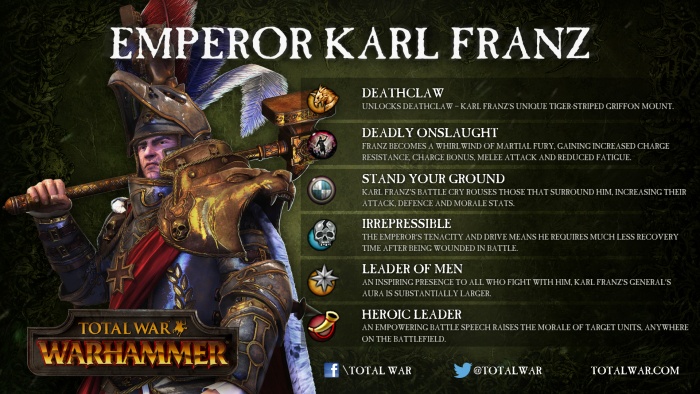 Click for High resolution image
Balthasar Gelt
Balthasar Gelt has won the Empire a great many victories. That being said, he is not wholly trusted. There are those who view his patriotism and valour as mere extensions of his shimmering robes, intricate distractions designed to obscure the Patriarch's true nature. ...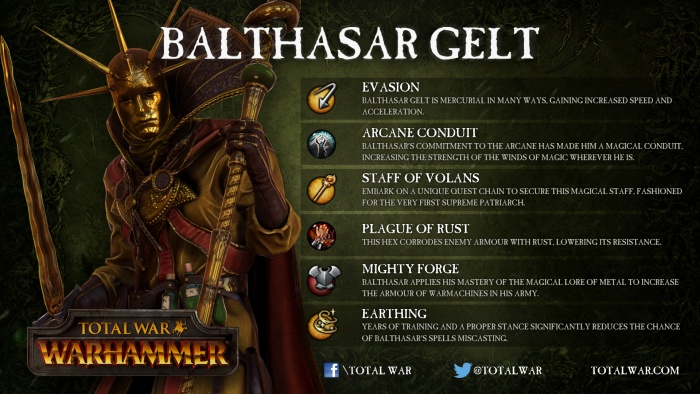 Click for High resolution image