Developers Blog
Total War Battles: KINGDOM – Developer Blog 1
Greetings Lords and Ladies,
We've been a little quiet recently as we've been hard at work on the game here at castle CA. So we thought it's about time we gave you an update of what we've been up to in the last few months and what's still to come. So without further ado, here's our first developer blog.
---
Since our last big content update back in July (version 0.3) we've been incredibly busy bringing Total War Battles: KINGDOM to mobile devices, to allow for a true cross-platform experience. By this we mean the user can play the same realm across all supported platforms (PC, iOS and Android tablets and smart phones). It also means a PC player can battle against an iOS player, for example.
We began by first focusing on getting the game running well on iPads. We scaled the UI, optimized performance, stability and checked compatibility across the iPad range. We were pleased with the results and found the game to be immensely playable. Unfortunately, only the iPad 4 and above are able to run Kingdom with a performance that meets our quality expectations. Both the iPad 2 and 3 were not powerful enough to run the game.
(For the system requirements check here)
To test what we'd implemented, we released the game through iTunes in Canada, Sweden, Norway, Finland, Denmark and the Netherlands. By limiting the number of territories, we are able to perform all the necessary tests and bug fixes before the full release. This is what is generally known as a 'Soft Launch'. A soft launch is a great way for us to make sure the game, infrastructure and services are ready. When Total War Battles: KINGDOM releases, the game will be available in Europe, Russia, North America, Australia and New Zealand. A list of the territories in which the game is currently available (on Steam) can be found here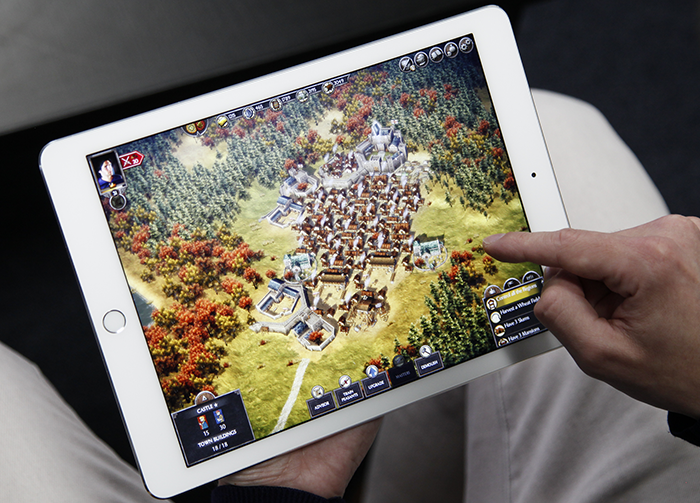 Once we were happy with the iPad build we turned our attention to Android tablets. Due to the sheer number of Android tablets with differing specifications we had our work cut out. Although there was a wide variety of devices, many shared the same processors or graphical chipsets, making it easier to pinpoint and fix performance and compatibility issues. Then, just as we did with the iPad, we soft launched the game in the aforementioned six territories, but this time through the Google Play Store.
(Check here for more details.)
What's next on the agenda?
Our next milestone (version 0.4) is to bring Total War Battles: KINGDOM to iOS and Android smart phones in the six pre-designated territories. Our main goal is to ensure that the game is just as competitive on smart phone as it is on tablet and PC. To achieve this we've reworked the UI to better suit the smaller screen. This has included scaling up UI elements and text, as well as creating new UI for buildings to avoid 'missclicks'. We had to find a balance between a UI that is useable but doesn't dominate the screen.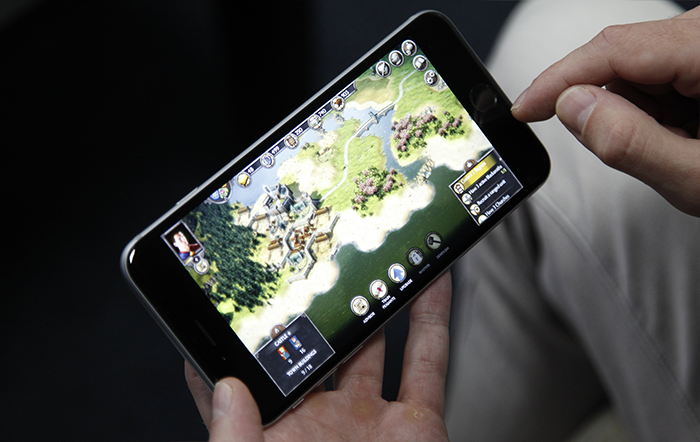 The 0.4 update will also bring some new gameplay improvements:
Your troops can now get a lovely tan on the new beach battle map.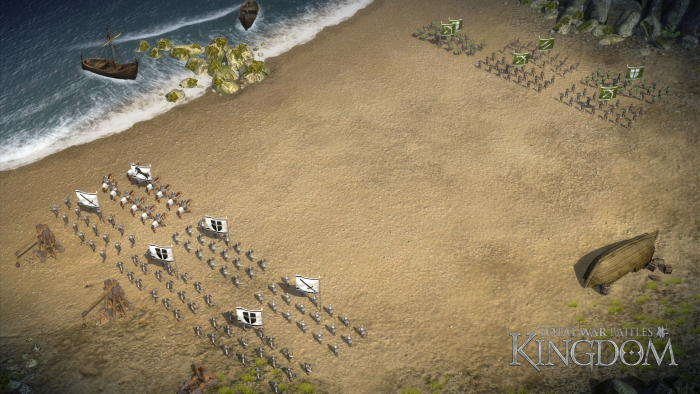 - There are new animations when collecting resources and on the post battle screen.
- We've streamlined the levelling process making progression smoother and more fun.
- Features such as Crafting, Tracking, Duelling and Pledging will be explained by the advisor when they are unlocked.
- Lots of bug fixes and minor gameplay improvements based on community feedback and internal testing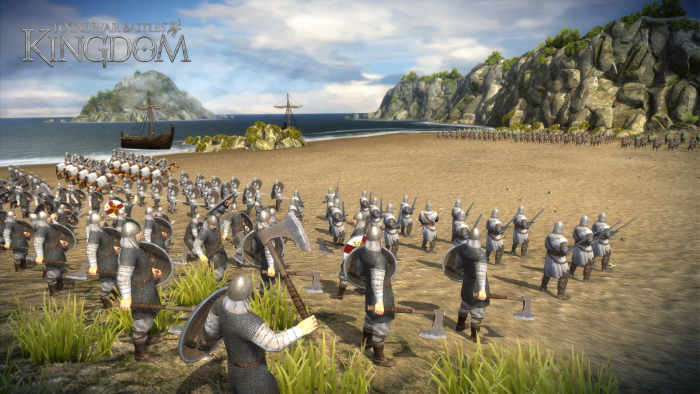 We'd just like to take a moment and thank all of you who've come along on this journey with us so far. Your feedback and suggestions are incredibly helpful. We might not have replied to all of your posts but rest assured we read them and took them into consideration. Keep the feedback coming!
---
That's it for now. Keep an eye out for our next Developer Blog. If you wish to stay up to date on the latest Total War Battles: Kingdom news, make sure to follow us on our Social Media channels.

Until next time, keep it regal!